Tech
5 Advanced Social Media Marketing Your Business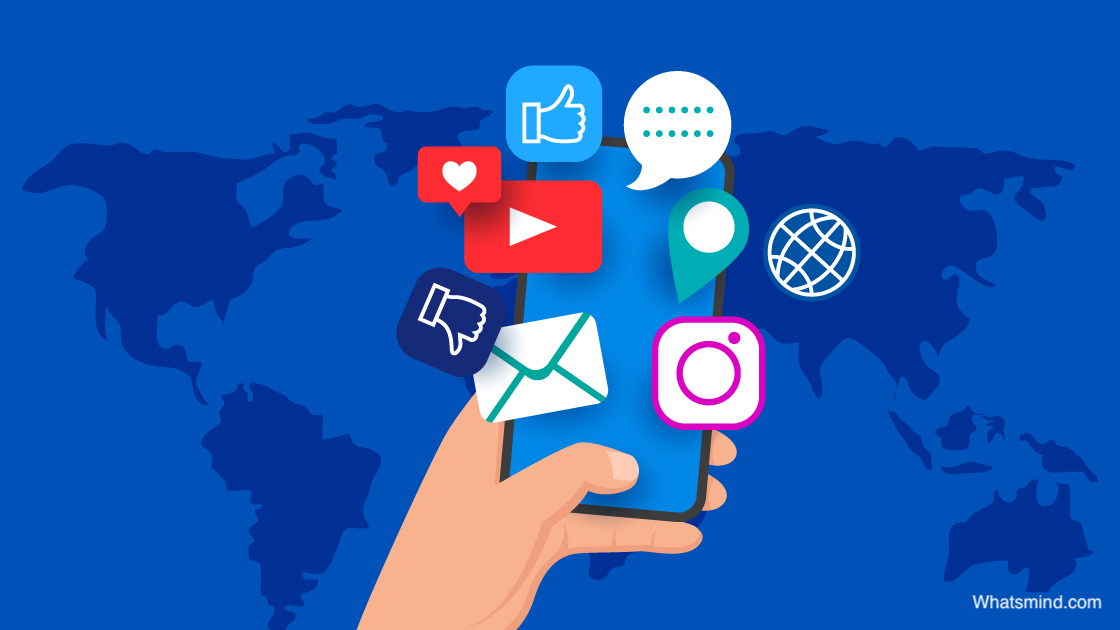 Many businesses are considering social media marketing on an ad hoc basis. They have realized they need to be on social media but there is one problem. They have little understanding of what they should do. It's like call spectrum to buy a mobile data plan without accessing your needs first.
Chances are you have a social media presence and a strategy that you think is great. Maybe it's time to revise your social media marketing strategy to see more results. Tap into these new trends and reap the most benefits from your social campaigns:
1: Focus on Ephemeral Content
Have you observed that generic posts aren't performing as well as they used to? That's because people now prefer interactive and video-based content. They like stories with a problem-solving perspective. No wonder so many brands are now using ephemeral content marketing and you should too.
If you don't know what ephemeral content is, it consists of rich media like videos and images that are only accessible for a limited time. This marketing strategy is based on FOMO. Hence, it's designed for eliciting an immediate user response. It drives action and keeps customers engaged. Instagram and Snapchat are perfect platforms for creating ephemeral content.
2: Start Using Niche Social Platforms
Are you tapping into niche-specific social media platforms? If not, then it's time you do! Take TikTok for instance. The platform came into the market in 2016 and immediately got the youth's attention. From beauty products to educational opportunities, games, and more, this platform is being used for almost everything. LinkedIn, on the other hand, is more relevant for customer management, investors, and other business-related activities.
New social media platforms are emerging with time. Currently, Facebook has a higher percentage of activated clients which is why most marketers are focusing on it. But remember, Facebook is not the end of the world. If your target market is on Pinterest, Snapchat or TikTok, make sure you are on these niche platforms to get a scoop of a highly relevant and converting audience.
3: Social Commerce Is the Way Forward
Social media platforms have now become a medium for trading commodities as well. This phenomenon is called social commerce which has grown into a unique marketing method. It's very simple yet robust.
These platforms have evolved and they are great for generating sales and revenues. Instagram is testing direct buying already and so far, it feels great. Social media strategies have to be created in the same way for promoting sales.
Social commerce is progressing and creating a conventional market flow by combing websites and offline stores. This trend is going to promote fast shopping. Now, brand promoters will have to work on creating shoppable posts and consolidate this new platform into their marketing strategy.
4: Run Cross Channel Campaigns
Many businesses now have more than one social media account. They are tying them together for launching cross-channel campaigns. You can even include brand advocates and influencers in these campaigns.
When launching cross-channel campaigns, focus on the social accounts that match your target audience for a particular campaign. This campaign is like one giant story that you would be telling across all your social media accounts without repeating yourself.
This calls for using a consistent brand message across all social networks. You can also consider creating a landing page for revealing more details about your campaign.
5: Niche Influencer Marketing Strategy
Working with one or two influencers is not enough. These days, marketing managers are working with an entire web of influencers, who can fetch them as much traffic and sales as possible. It's best to approach niche-specific influencers to get the most out of your influencer marketing campaign.
These types of influencers may not have a major chunk of followers, but they are highly involved with their followers. Their audience trusts them and their influence is exactly what you need.

Also Read: How to deactivate Instagram?
Final Words
Once you have gotten a hang of the basics, it's time to be more strategic about your social media decisions and get the most out of your social media spending. These strategies aren't everything you need but they are a good start if you would like to advance your social media marketing strategy.