The summer months are winding down slowly which can only mean one thing for college football fans — the time for a new season of fixtures is right around the corner. The 2021-2022 season is set to begin on Saturday, August 28th when the Nebraska Cornhuskers take on the Illinois Fighting Illini at their home stadium in Champaign.
This opening weekend kickoff match is highly anticipated, but even more so are the other games that follow it which pit some of college football's best against each other on huge stages. Here we take a look at which franchises are predicted to stand out from the rest this season.
Alabama Crimson Tide
Our first pick is no surprise as Alabama Crimson Tide became last year's national champions when they crushed the Buckeyes 52-24 in a match that proved just how unstoppable their team really is. Led by their head coach Nick Saban, Alabama is entering a new season as a top playoff contender according to College Football Betting Odds by the experts.
This is large because they have an entire host of elite players on their side. From quarterback Bryce Young to linebacker Will Anderson, defensive back Malachi Moore and cornerback Josh Jobe, the 'Bama roster is stacked, to say the least.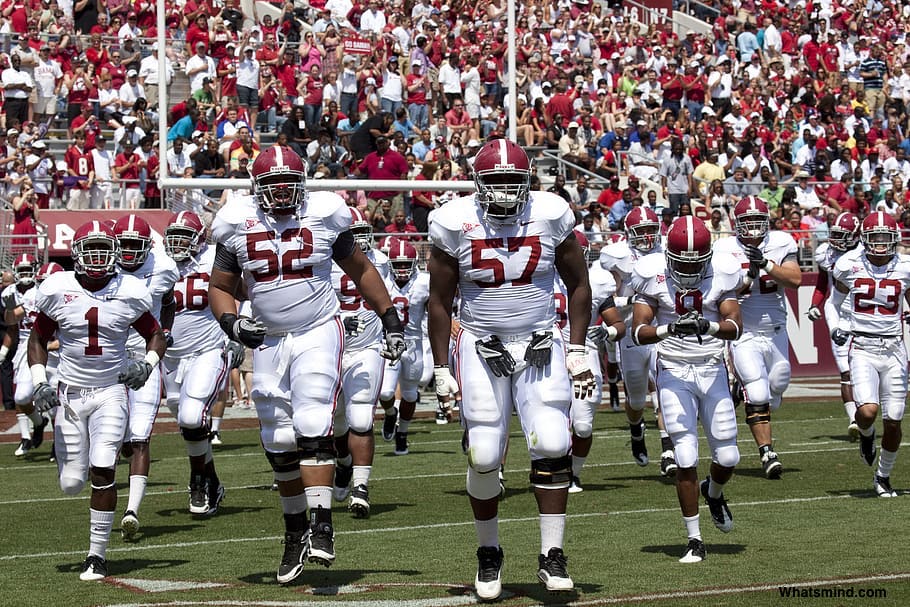 The Alabama football squad is ready to rumble in a new set of intense gridiron matchups
Clemson Tigers
Next up are the Clemson Tigers who are also looking good as they head into Week 1. Even though their star QB and one of the best collegiate level football players of all time, Trevor Lawrence, has recently been drafted into the NFL, there's still major potential in a different Tigers member who will step into the leading role. It's time for D.J. Uiagelelei to shine as the rookie 20-year-old replaces Lawrence come August.
Oklahoma Sooners
After a much-needed, restful offseason, the Sooners are training in preparation for the hefty football schedule that soon awaits them. And although it's been over 20 years since a national championship came to Oklahoma, 2021 is looking like the year the franchise may be able to make it happen.
Quarterback Spencer Rattler and head coach Lincoln Riley have one of the most dynamic relationships in the game, and their ability to communicate effectively as well as build up the defensive side of things will put the Sooners in a position for success.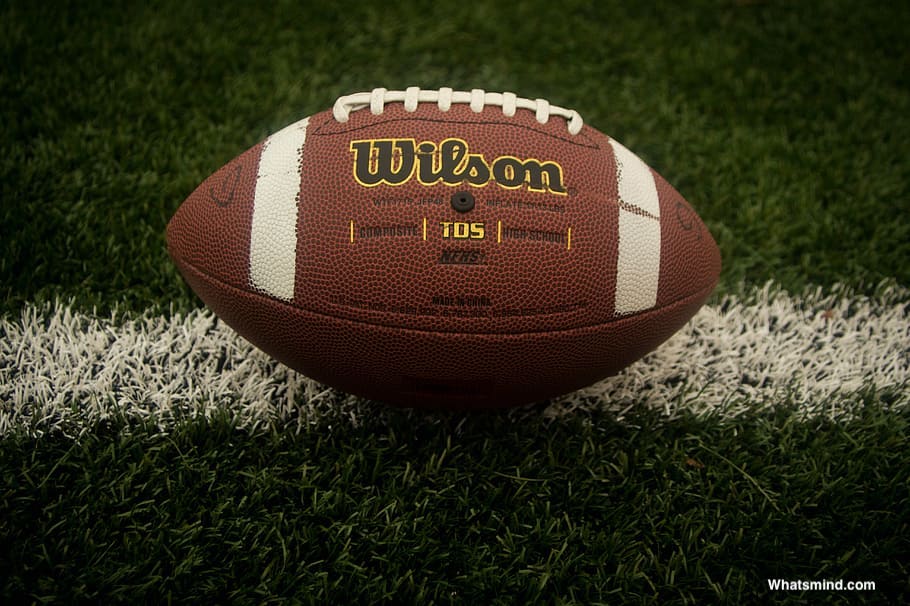 College football will welcome its fans back into the stands come late August
Georgia Bulldogs
Big things are set to happen down south in Georgia as the Bulldogs have already proved that is a Top 10 team amongst the rest. Their QB JT Daniels may not pack as much of a punch as Oklahoma's Rattler, but it is true that Daniels is a talented passer, especially when taking a look at his numbers.
In his first four starts in 2020, he threw a whopping 10 touchdowns and led the Dawgs to a victory in each of those games. Adding to this are Kirby Smart and Todd Monken who will work with Daniels on the offensive side of the ball. Other valuable assets include backfield players James Cook and Kenny McIntosh and powerhouse running back Zamir White.
Also Read: The Doctor of Thuganomics
Ohio State
Rounding the list off with Ohio State, the franchise is out for revenge this season after being blown away by the Crimson Tide at Hard Rock Stadium. Although they've also lost a quarterback to the big leagues in Justin Fields who has recently joined the Chicago Bears, freshman QB C.J. Stroud is predicted to take the lead on the offensive side along with veterans Master Teague and Jeremy Ruckert. The rookie's arm strength makes him a dynamic threat and allows him to shoot spiral rockets out to his receivers.
Defensively, the Buckeyes are grounded with a group of talented players who will be returning for the 2021 season. Some of these star athletes to look out for include defensive end Javontae Jean-Baptiste, linebacker Tommy Eichenberg and defensive linebacker Cormontae Hamilton. After three consecutive years of playoff appearances, there aren't many worries from fans that the Buckeyes won't be able to repeat their streak.