Automobile
What Are Aftermarket Parts and Why Are They So Popular?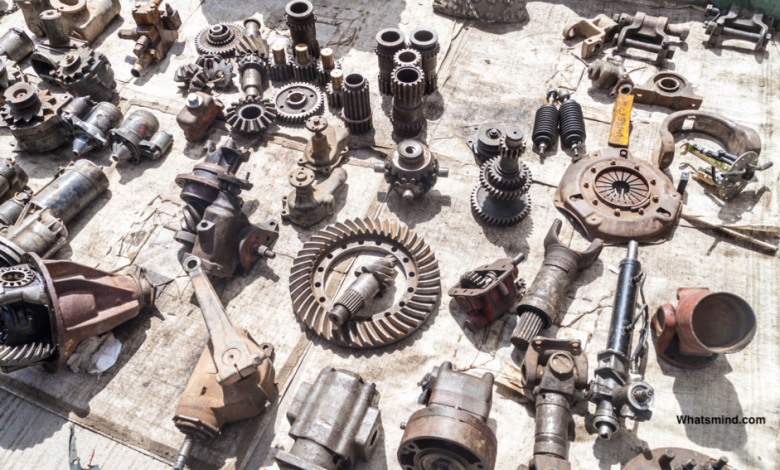 An aftermarket part is a type of replacement car part used for repairs. These parts are not made by the original vehicle manufacturer, unlike OEM (originally equipment manufacturer) parts.
If you take your vehicle to an independent mechanic, repairs will likely be made with aftermarket parts. You may wonder – are these sufficient? Will they last, or should you go with the more expensive OEM parts?
Keep reading to learn everything you need to know about aftermarket parts.
Aftermarket Parts Defined
As mentioned above, aftermarket parts aren't made by the original equipment manufacturer. They are used for replacing damaged parts in vehicles and other equipment.
While this is true, installing aftermarket parts can alter the coverage of anything that is insured. These are like generic pharmaceuticals because they are more affordable than the brand name but will work like the real thing.
CAPA or the Certified Automobile Parts Association provides guidelines for aftermarket parts. This association is considered the gold standard for aftermarket parts regarding safety because of the quality testing and rigorous high standards that have been set.
How Do Aftermarket Parts Work?
Recently aftermarket parts have become more popular and are considered smart alternatives for OEM parts. In some situations, aftermarket parts are even better than OEM parts because the manufacturers of aftermarket (generic) parts may use more advanced technology or expensive materials than vehicle manufacturers.
Pros and Cons of Using Aftermarket Parts
Knowing the potential benefits and drawbacks of using aftermarket parts can help you decide if you would like to do this.
Pro: Cost
On average, OEM parts will cost about 60% more than the comparable aftermarket parts. Since there is such a significant cost saving offered by using aftermarket parts when having your vehicle repaired at Lefthandgarage.com, most insurance companies request the use of them.
This is especially the case when aftermarket parts are just as safe and effective as the OEM parts.
Con: Variations in Quality
You have likely heard the saying, "you get what you pay for." This is true with aftermarket parts.
Not all aftermarket parts are created equal. For example, if low-quality components are used, it will impact the effectiveness of the part. Your best bet is to only purchase aftermarket parts from trusted and reputable brands.
This is true even if the parts cost slightly more.
Pro: Selection
Your vehicle has one manufacturer. If you want OEM parts used for repairs, you have a single option.
However, when you choose aftermarket parts, you will have many manufacturers to choose from.
A bigger selection means there is more competition, which results in lower prices. This also offers you more convenience.
It is more likely that you will find the aftermarket version of the part you are looking for at the local parts store, too. With OEM parts, you will likely have to wait for them to be ordered, which will repair take longer.
Con: Warranty
Almost all OEM parts are designed with some type of warranty protection. Usually, this covers the part for a year or more.
Most aftermarket parts don't come with this type of warranty. Some don't come with a warranty at all.
Aftermarket Part Quality: What to Know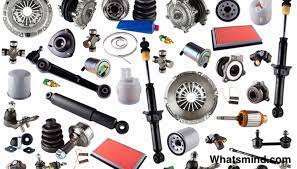 Determining aftermarket part quality can be challenging. Unfortunately, the same is true for OEM parts.
If you are repairing a worn-out or broken OEM part, there is a possibility that the problem was with the part, to begin with.
When choosing aftermarket parts for your repairs, you may want to ask a mechanic. They will be able to tell if the part being used is quality or if there are issues you should be aware of.
Using a quality part is going to reduce the need for future repairs.
How to Have Aftermarket or OEM Parts Used for Your Repairs
Some insurance companies require the use of aftermarket parts for repairs. If you want to find out what your insurance company does or if you are concerned about this, you can take a few steps to know what to expect.
Ask the Insurance Company
Find out what policies are used when it comes to using aftermarket vs. OEM parts. Some states have laws in place regarding the use of aftermarket or generic parts.
Get to Know the Laws in Your State
You can research the laws related to the use of aftermarket parts in your state by checking with the state insurance commissioner. This will ensure your insurance company is following the set policies related to using aftermarket parts.
Ask for the Type of Part You Want
If you discover your insurance company requires the use of aftermarket parts, you can request that OEM parts be used. If your insurer denies this, it may be time to find a new insurer that provides your preferred options.
Also Read: BMW X2
Are Aftermarket Parts Right for Your Vehicle?
Some aftermarket parts offer the same quality that OEM parts do. However, it is a good idea to verify this quality before using them.
In the long run, though, if you have a limited budget for repairs, choosing aftermarket parts will be a smart move. In the end, though, this is a decision you have to make for your vehicle. Keep this in mind the next time your vehicle requires any type of repairs.
Are you searching for more information and resources on different topics? If so, check out some of the other blogs on our site covering topics like sports, health, lifestyle, business, and more. Our team posts new content often to help keep you informed.
For more info contact us at Gmail